Apt CoWork's Guide to Understanding CoWorking Terminology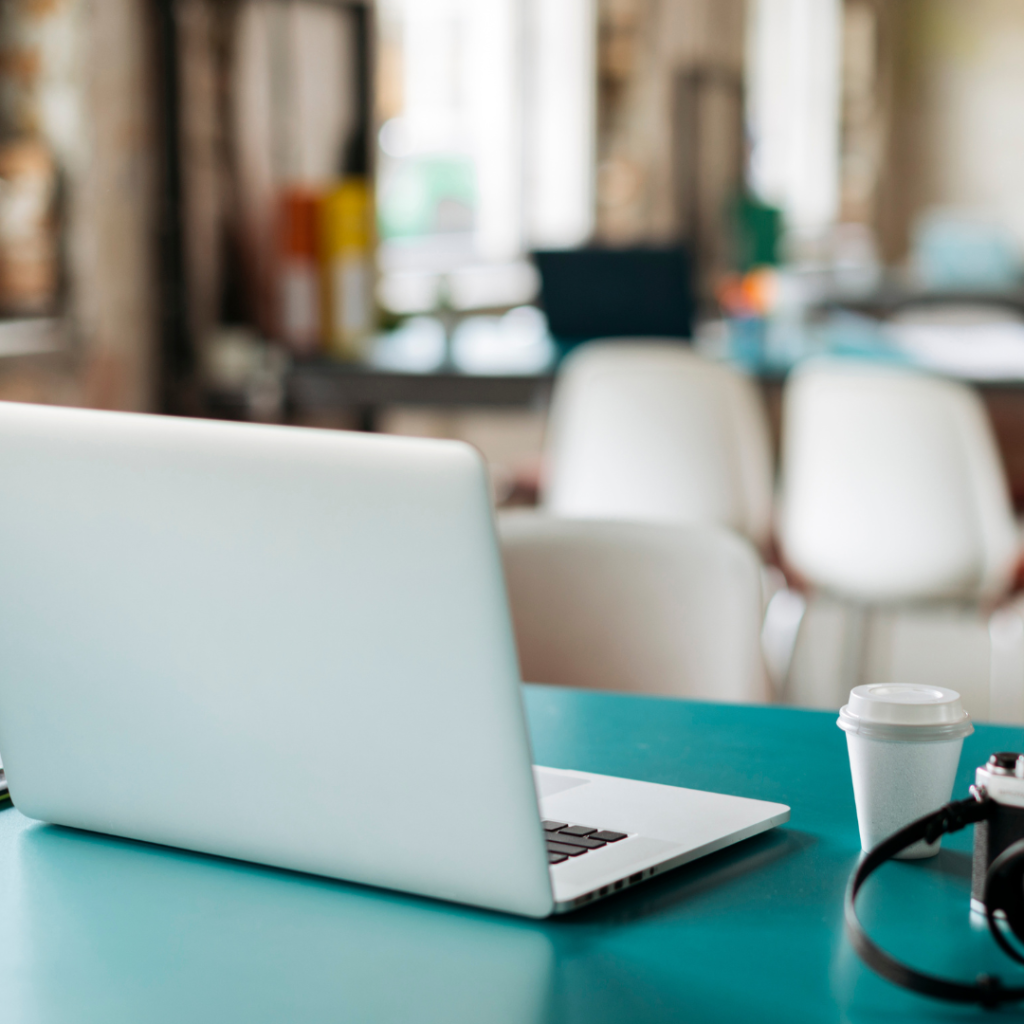 Coworking has been gaining popularity over the last decade as it has proven to be one of the best ways to work for those without an office! With this developing industry has come new and evolving terminology that can be confusing to both new and longtime coworkers. When you're looking into a coworking space, you may find yourself wondering "what is hot desk coworking?", "why do I need a subscription?", or "what is a virtual office?". We're here to help.
In past blogs, we've given you a Beginner's Guide to Coworking and the Benefits of Coworking; now, we'd like to explain some common coworking terms. Read on for an introduction to coworking lingo!
Coworking: A work style in which individuals from different companies and organizations work together in a shared office space. This shared office space is typically equipped with shared amenities such as printing, Wi-Fi, and community tables.
Members / Subscribers: Those who pay a fee for a coworking space or are allowed to use the coworking space per an agreement with the owners. Membership names and what they offer may vary based on the space you are looking at. For example, Apt CoWork offers Resident, Non-Resident, and Traveling Resident memberships. Resident and Traveling resident memberships are reserved for those who live in the apartment buildings that Apt CoWork is partnered with. Non-Resident memberships are available to everyone and allow use of all Apt CoWork spaces nationwide!
Day Pass: A day pass offers one workday of access to a coworking space. Day passes are coming soon to Apt CoWork!
Hot desk: A coworking style where members may use any open seat or desk within a coworking space. There are no assigned seats, desks, or office spaces in this style of coworking and it is often less expensive than other coworking styles. This is the type of coworking that Apt CoWork offers!
Dedicated desk: A permanent desk or workspace that is assigned to an individual or team within a coworking space. The desk may or may not have locking storage compartments or overnight storage.
Private office: A dedicated, private workspace for an individual or team. Private offices blur the lines between coworking and renting an office. Private offices within coworking spaces have become somewhat common with larger cowork companies such as Regus, Industrious, and WeWork and are usually available as daily or monthly rentals.
Meeting room: Also known as conference rooms, meeting rooms are a dedicated space for meetings, presentations, or other events. At Apt CoWork, meeting rooms are able to be reserved by members by the hour for a low rate and are equipped with TVs and HDMI connections!
Virtual office: A coworking service that provides a professional mailing address, mail pickup services, and even phone answering services without a physical workspace. Virtual office services are typically tiered memberships, meaning that you do not have to pay for services that you don't need. Some coworking spaces, such as Apt CoWork, even offer discounts on virtual office services if you are a coworking member!
Amenities: Additional features and services offered by a coworking space that are available to members. For example, at Apt CoWork common amenities include privacy pods, Sit/Stand desks, wireless printing, high-speed Wi-Fi, and meeting rooms!
Privacy Pods: Privacy pods provide 360-degree wall coverage around the user to eliminate distractions and allow users to focus on their work. While they aren't soundproof or as large as an office, they're an efficient way to create privacy and eliminate visual distractions. Privacy pods should be used for brief calls to allow all subscribers the opportunity to use them throughout the day.
Resident: When we refer to a "Resident" here at Apt CoWork, we mean someone who lives in one of the apartment communities we are partnered with.
Non-Resident: A "Non-Resident" at Apt CoWork is simply someone who does not live at any of the apartment communities we are partnered with.
Now that you're familiar with some coworking terms, explore AptCoWork.com to test your new knowledge! If you like what you see, stop by one of our 13 locations for a tour, no appointment required!