The Beginner's Guide to Coworking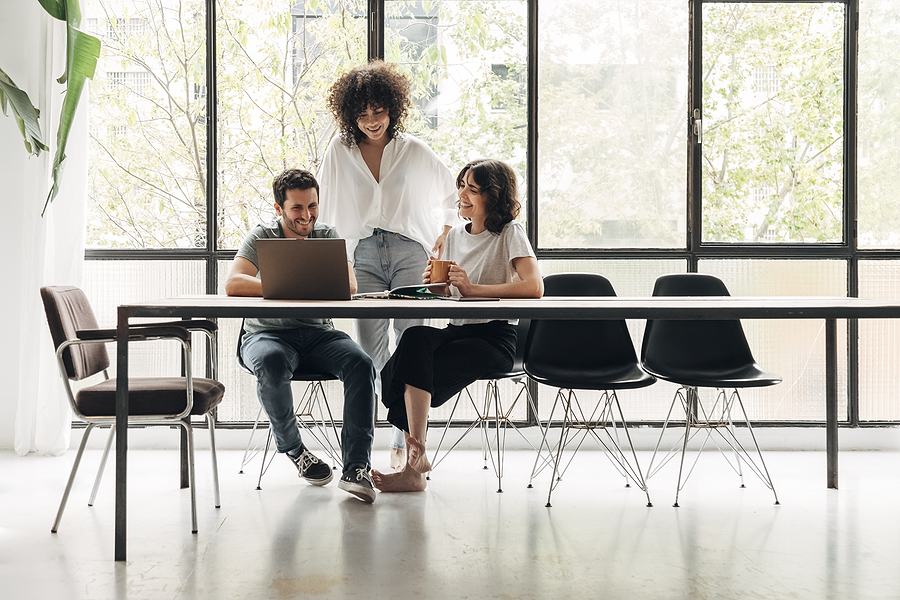 With the rise of remote working and work from home jobs, many people are wondering about coworking. Today we cover coworking, the benefits of coworking, how to find the right coworking space for you, and more in our comprehensive coworking guide.
What is coworking?
Coworking is the use of shared office space by workers, usually remote, of different companies who work independently. With a growing number of companies moving to work from home environments, coworking is often described as the "future of work", as it allows for a seamless hybrid work environment with cost savings and the ability to easily collaborate and network with others who cowork. Coworking is a flexible solution for hybrid workers, entrepreneurs, freelancers, creatives, independent workers, and more. For those who want a comfortable place to work filled with amenities and a like-minded and inspired community of professionals, coworking is a great solution.
At Apt CoWork, you'll find open community seating, phone booth-style privacy pods, bookable conference rooms, standing desks, outside seating, unlimited coffee, high-speed Wi-Fi, printing, community events, and more!*
Coworking spaces have a TON of benefits including increased productivity, access to events, networking opportunities, and a better work-life balance. Joining a coworking space can open new opportunities to learn, grow, and succeed that would otherwise not be possible while working from home exclusively.
How do I find a coworking space?
To find a coworking space, search "coworking space near me" in your preferred search engine. As you're looking at local coworking locations, there are a couple of things you should consider. Browse each company's website and social media accounts to ensure you resonate with the coworking space's values and overall vibe.
Consider your needs:
Are you looking for virtual mail offerings?
Bookable conference rooms to meet with clients?
An assortment of working areas?
A place to meet colleagues and build your network?
Familiarize yourself with the membership options as well. Do you need a month-to-month membership? Day passes? The ability to work at multiple locations across the country? Researching each coworking space and evaluating what is important to you in a shared workspace is an important part of the process to find the right coworking fit for you!
How do I tour a coworking space?
A great way to scope out a coworking space before committing to a subscription is to take a tour. Many coworking spaces require you to submit a form or reach out to a representative to schedule a tour; however, at Apt CoWork, all tours are self-guided, optional, and free! Pop into an Apt CoWork location near you during business hours at your convenience and feel free to show yourself around. If you have any questions during your tour, you can give us a call, or text, at 385-213-2070 and one of our team members will be available to assist you.  
We also offer virtual tours of our coworking spaces. Once you find an Apt CoWork location near you on our website, click the link "Click here for a virtual tour". You'll be able to navigate through our spaces and click on the red tags to read short descriptions of the space.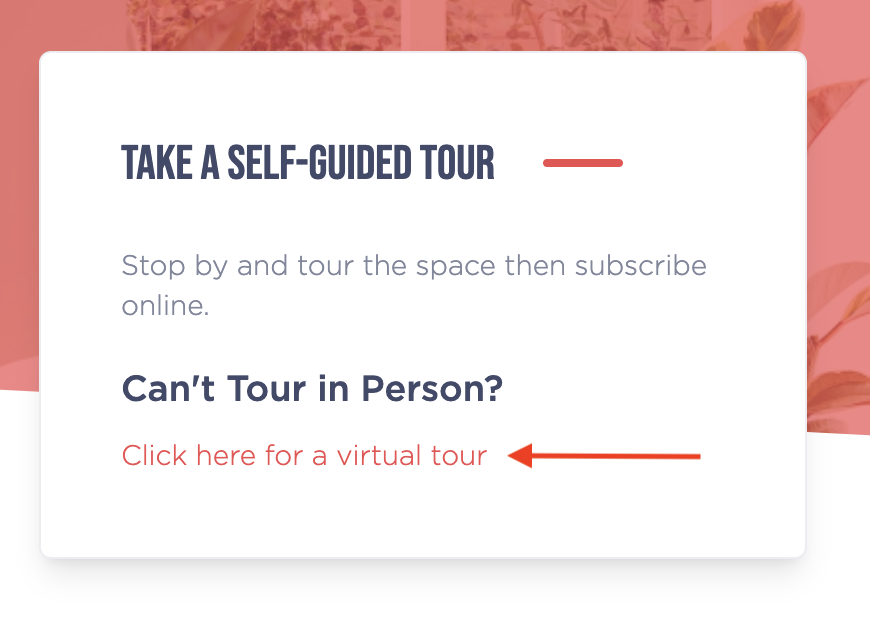 How do I sign up and start working?
After choosing a coworking space that has the amenities you desire and touring the space, you're ready to sign up! Most coworking spaces will ask for information such as a card for payment, address, name, and email to get your monthly subscription started. At Apt CoWork, we run background checks on each member before they can join the community and start working. The background checks are very quick! Once you are approved, you will receive an email with the Wi-Fi password and other important information. Be sure to add us to your contacts so we don't disappear into your spam folder! Following sign up, you're ready to work at Apt CoWork during business hours, which can be found on each location's page on our website. If you're curious about what you should bring with you to your coworking space, check out our blog.
How do I book a conference room?
Conference rooms allow you to meet with clients and other colleagues in a dedicated, quiet, and functional space. We make it easy to book a conference room at Apt CoWork for a LOW hourly rate! To book one of our conference rooms, follow the steps below.
Step 1: Log into your account.
Step 2: After logging into your account, select your preferred location under the "Locations" tab (ex. Apt CoWork at Sugarmont Apartments & Townhomes).
Step 3: Click "Book Now" under "Conference Rooms" in the amenities section.
Step 4: Select your desired date and time to book the conference room, then select "Book Now."
Step 5: Ensure correct payment details and review the cancellation policy, then click "Confirm."
Congrats! You have booked a conference room. Call or text us at 385-213-2070 or send us a chat if you have any questions. Thank you!
Joining a coworking community can help you grow professionally and meet an incredible network of people. If you're interested in coworking, check out Apt CoWork! We would love to have you join the Apt CoWork community.

*Amenities at each Apt CoWork location can vary. Please see our location pages to see all the amenities our location near you offers.