Things to Do in Salt Lake City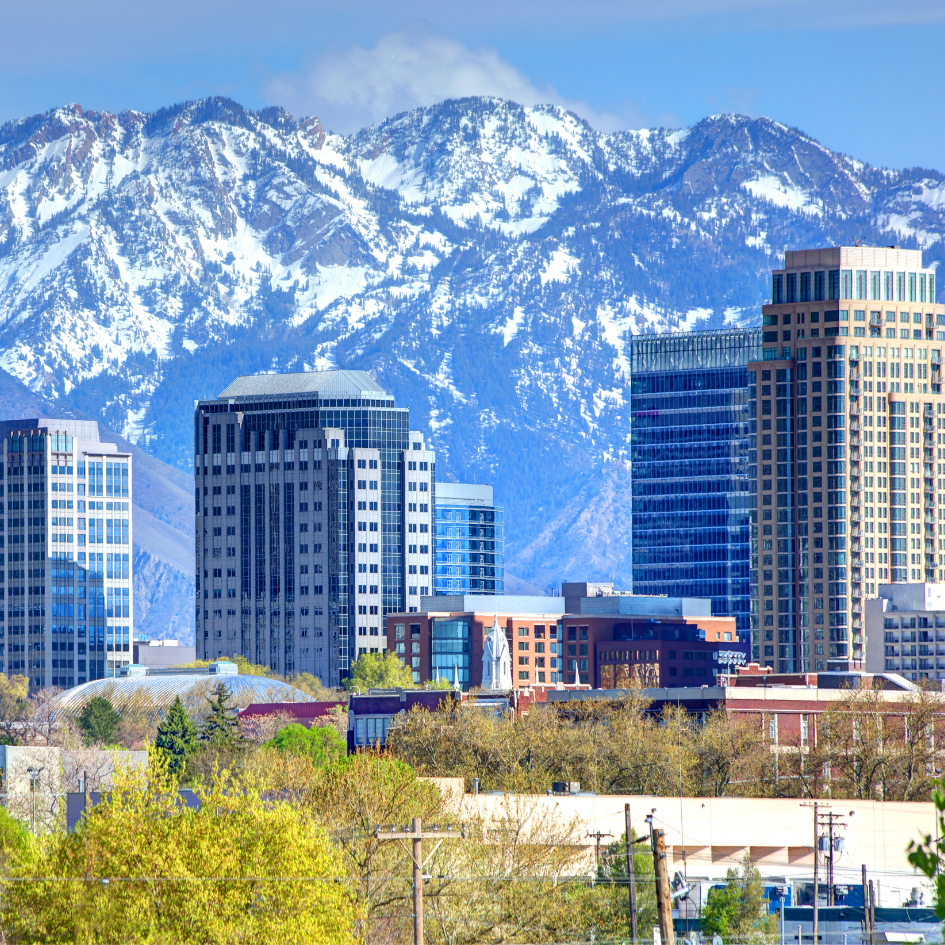 Also known as the Silicon Slopes for its booming tech industry, the Salt Lake Valley has plenty of things to do for everyone, regardless of age and interests. Read on to check out things to do in Salt Lake City:
Eat, Eat, and Eat Some More  
Explore the Outdoors  

After enjoying a meal surrounded by nature at Log Haven one may feel the urge to explore the great outdoors, and there are few better places to do so than Salt Lake City. There are many hiking trails in and around Salt Lake but the one we recommend is the Bell Canyon Trailhead. This hike is perfect for a short excursion or extended trek, as the first scenic reservoir is only half a mile from the trailhead.  
If you're working all day and only desire a breath of fresh air, check out one of the dozens of community parks in Salt Lake! Fairmont Park is less than five minutes away from Apt CoWork at Sugarmont Apartments and Townhomes making it the ideal place to get a morning jog in before opening your laptop, take a breath of fresh air during a break, or catch a fish after a long day.  
During winter, the previously mentioned activities are still on the table but there is one thing that trumps them all: Skiing. With some of the best snow in the world, Salt Lake City boasts eleven ski resorts within 45 minutes of downtown. Whether you have an Epic Pass, Ikon Pass, or just want to go for a day, skiing is always one of the best things to do in Salt Lake City. Just 30 minutes down Big Cottonwood Canyon from Apt CoWork at Cottonwood Apartments, Brighton Resort offers night and day passes for skiers and snowboarders to enjoy the light, fluffy, and dry snow – perfect conditions! If you love to play in the snow, but don't love to drive in it, there are a variety Ski Busses and Park and Ride pick up locations throughout Salt Lake that will take you straight to the resort! 

Visit Seasonal Attractions  

Skiing isn't the only seasonal attraction that Salt Lake has to offer, as the holiday season boasts some of the best seasonal attractions in the country. Autumn in SLC offers one of the best haunted houses in not only the country, but the world. Built on the site of an abandoned cement factory with a haunted background, Fear Factory is a haunted house so scary that a waiver is required for entry. For a less terrifying fall activity, visit the Downtown Farmer's Market in order to purchase fresh produce from hundreds of local vendors!  
When the holiday season comes around, get into the spirit at ZooLights at Hogle Zoo. This seasonal attraction features a wonderful display of lights in the form of animals and holiday scenery. The winter season is also the perfect time to visit Ice Castles in Midway! The Ice Castles bring fairytales to life with ice sculptures, archways, slides, caverns, and tunnels. It is fun for the whole family! 
In spring, take a break from work at Apt CoWork at Cottonwood Apartments and drive over to Wheeler Historic Farms for a variety of seasonal events such as Easter egg hunts, Sunday markets, and Mother's Day boutiques! Wheeler Historic Farm also hosts a fantastic Sunday Market running from May-October and January-April featuring hundreds of local vendors.  
As a bonus recommendation, you're always welcome to stop by any of the three Apt CoWork locations in Salt Lake City. Don't forget to take a self-guided tour of our coworking communities! Let us know what your favorite things to do in Salt Lake City are.