Things to Do in Charlotte, North Carolina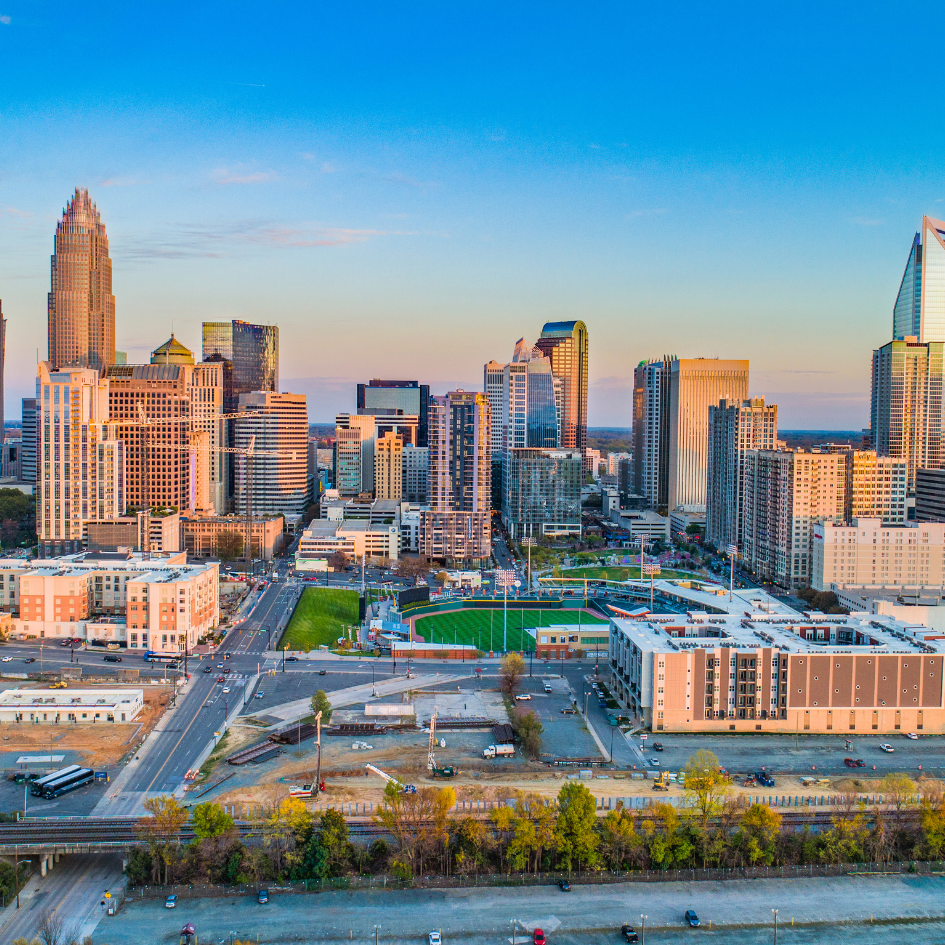 Charlotte, the capital of North Carolina, is a city steeped in rich history and surrounded by a diverse natural environment. From being the home of the Carolina Panthers and the Charlotte Hornets to hosting thrilling races at the Charlotte Motor Speedway, the city is abuzz with exciting sporting events. However, Charlotte offers more than just sports. Just beyond the city's borders, visitors can immerse themselves in the captivating natural beauty of North Carolina. Read on for our recommendations on things to do in Charlotte:  
The NASCAR Hall of Fame

Whether you're a NASCAR enthusiast or someone who hardly follows the sport, the NASCAR Hall of Fame is a must-visit! This captivating museum not only showcases the rich history of the sport but offers over 50 interactive experiences that will leave you thrilled. Feel the adrenaline rush as you hop into a racing simulator or join the "Pit Crew Challenge" to virtually become a part of the pit crew, where tasks like changing a tire or filling up a fuel tank await you. Just 16 minutes away from Apt CoWork, come and immerse yourself in the excitement of the NASCAR Hall of Fame!
Carowinds

Experience the thrill of Carowinds Amusement Park, where adventure awaits on over 60 rides, including fourteen heart-pounding roller coasters. For the best thrills, we recommend you try the scream-inducing Fury 325, the world's tallest and fastest giga coaster. With a fantastic water park and endless entertainment, there's something for everyone, making it an ideal day with family or friends.
Billy Graham Library

A city with deep religious roots, Charlotte is home to the renowned Billy Graham Library, a must-visit historic site for those interested in southern history. Billy Graham, often referred to as "America's pastor", dedicated his life to preaching the Gospel to diverse audiences. Explore this remarkable venue, free of charge, and witness the restored setting of his boyhood home. Delve into the library's vast collection of books, personally curated by Billy Graham himself, and discover the history that made this influential religious figure so prominent.
Local Restaurants

Experience the mouthwatering fusion of Hawaiian inspiration with bold Korean flavors at Seoul Poke Bowl, a local gem located less than 10 minutes from Apt CoWork at Cottonwood Reserve. Create your own poke bowl or choose from one of their specially crafted signature bowls!
Craving finger-licking good wings? Look no further than McKoy's Smokehouse and Saloon, your go-to destination for incredible comfort food, BBQ, and some of the best wings in town. Support a local business and satisfy your cravings at McKoy's Smokehouse and Saloon.
U.S. National Whitewater Center

Discover endless adventure just 20 minutes away from Apt CoWork at the magnificent 1,300-acre U.S. National Whitewater Center. Immerse yourself in a world of thrilling activities, from exhilarating whitewater rafting and kayaking to rock climbing, hiking, and yoga, among others. Whether you're a novice or an expert, instructors are available to show you the ropes. Don't miss out on exploring this beautiful nature center.
As a bonus recommendation, you're always welcome to stop by Apt CoWork at Cottonwood Reserve. Don't forget to take a self-guided tour of our coworking community! Give us a follow on Instagram and let us know what your favorite things to do in Charlotte are.