15 Best Christmas Gift Ideas for Your Coworkers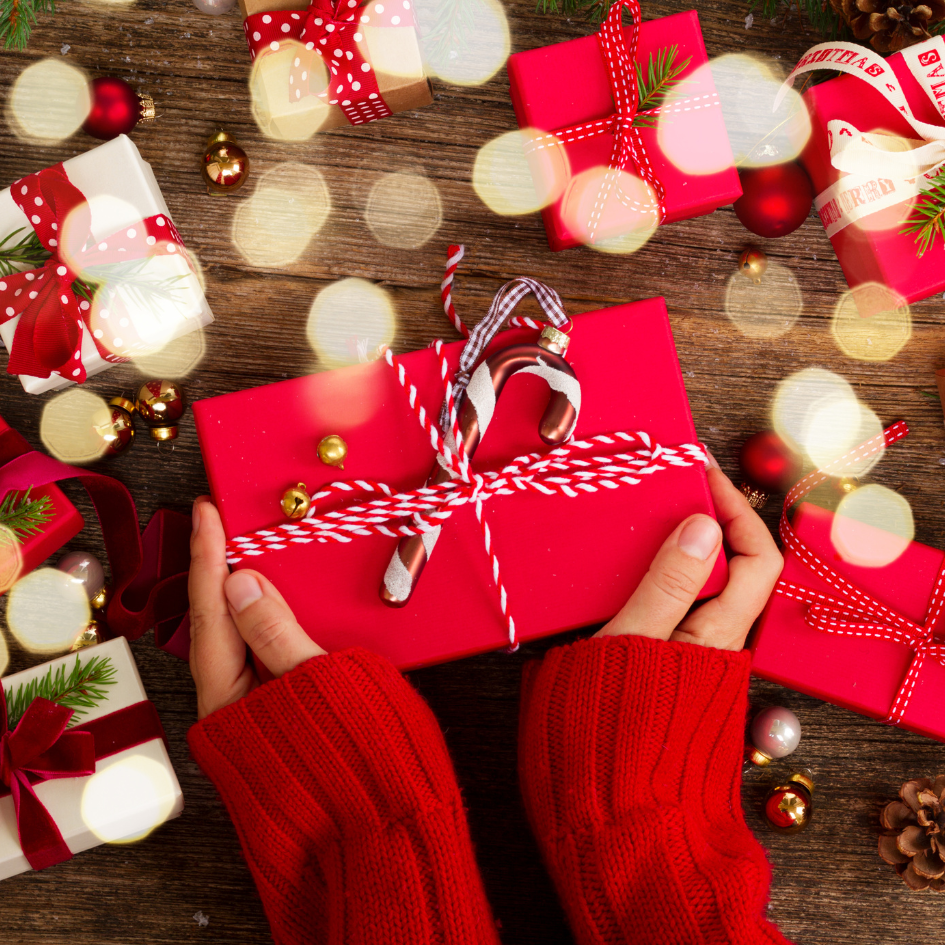 The holiday season is upon us! You're probably already searching for Christmas gifts for your friends and family. Are you going to get a gift for your coworkers? If you're struggling with gift ideas for your coworkers – we've got you covered. Read on to see our top 15 best gifts that your coworkers and colleagues will appreciate.
Laptop Stand

It's portable, it's versatile, it's ergonomic! Laptop stands help you to sit in a more comfortable position and relax. Help your coworker avoid neck strain by gifting them a laptop stand.

Planner

A planner is the perfect gift for a coworker who loves to be organized. Or maybe the perfect gift for that one coworker who could use some assistance in the organization department. This planner is weekly and monthly!

Ring Light

This ring light is perfect for the coworker who is always in remote Zoom meetings. It clips right onto your computer and has adjustable lighting.

Personalized Mug

A person can never have too many mugs. With this personalized mug, you can write a fun message or include an image to your coworker!

Mug Warmer

For the coworker who loves to drink coffee, gift them a mug warmer! You simply place your mug on the heater, and it will keep your drink warm for hours. It even has an automatic shutoff and 3 temperature settings!

Coffee Kit

Another amazing coffee related gift your coworker will appreciate. This kit comes with 8 assorted gourmet coffees and a French Press so your coworker can make coffee right from their desk!

Plant

Brighten up your coworker's desk with a fake plant. Or a real plant, but fake plants are easier to take care of. These fake succulents come in a pack of 3 so you can give them to 3 different coworkers!

Work From Home Survival Kit

A "Work From Home Survival Kit" is a charming gift to give to coworkers who work remotely. This kit comes with 9 essentials: a 'Do Not Disturb' sign, webcam cover, conference call bingo card, desk yoga guide, fidget cube, earplugs and more. Items to keep you focused and have some fun!

Fuzzy Socks

Give your coworker the gift or warm and comfy feet this holiday season. These fuzzy socks are fashionable, soft, and there are a variety of designs to choose from.

The Workweek Lunch Cookbook

This cookbook contains all the secret tricks for saving time, money and stress by meal-prepping lunches you can't wait to eat. There are a variety of skill levels included and recipes that don't require a microwave for reheating!

DIY Organic Bath Bomb Kit

Give your coworker the gift of relaxation! Create your own bath bomb with all natural ingredients like lavender, rose petals, and chamomile. This kit creates 16 bath bombs.

Glow and Grow Candle Grow Kit

Another incredible gift for ultimate relaxation. After about 12 hours of burn time, save the beautiful ceramic pot and plant seeds and grow some daisies, basil, or aloe! It's the gift that keeps on giving.

Work Wellness Deck

This deck includes 60 cards featuring actionable ways to improve mental health, physical well-being, and coworker relationships. Prompts on the cards include balance inducing activities such as stretching, breathing exercises, gratitude practices, networking, and more.

Murder Mystery Jigsaw Puzzle

This murder mystery jigsaw puzzle would be a blast to gift a team of coworkers. Start by reading a short story and regarding the mysterious incident, then solve a 500-piece jigsaw puzzle to reveal an image that contains the rest of the clues to solve the mystery. This would be fun for a team of coworkers to work on at a holiday party, or throughout the workweek!

Tickets to Taylor Swift's The Eras Tour

Okay this gift may be far-fetched. But who wouldn't want tickets to Taylor Swift's The Eras Tour gifted to them?

BONUS: A coworking membership to Apt CoWork!

Gift your employees a coworking membership to Apt CoWork for the holidays! Working in coworking spaces increases productivity and boosts creativity.
If you're not much of a gift giver, that's okay! A nice card picked up from the store with some encouraging and friendly words can go a long way too. If you get one of your coworkers a gift from this list, let us know how they liked it! We'd love to hear from you.